Senior Thesis Project // 2014 // Design & Manufacture
A senior capstone project utilizing all elements of the design process from sketching, model-making, and CAD to actual manufacture. The result is a vessel for relaxation and contemplation. 
After many rounds of sketching, the most promising concepts were chosen to move ahead with and further develop.
A direction was chosen and 1/4 scale models were constructed to further refine and realize the concept.
A full-scale mock up was tested to zero in on the proportions.
Computer models were made in Solidworks and rendered in Keyshot to nail down dimensions, provide blueprints for the welder, and better visualize the final product.
Preparing Metal
Laser cut 1/8" steel panels
Roll stainless steel side and support rails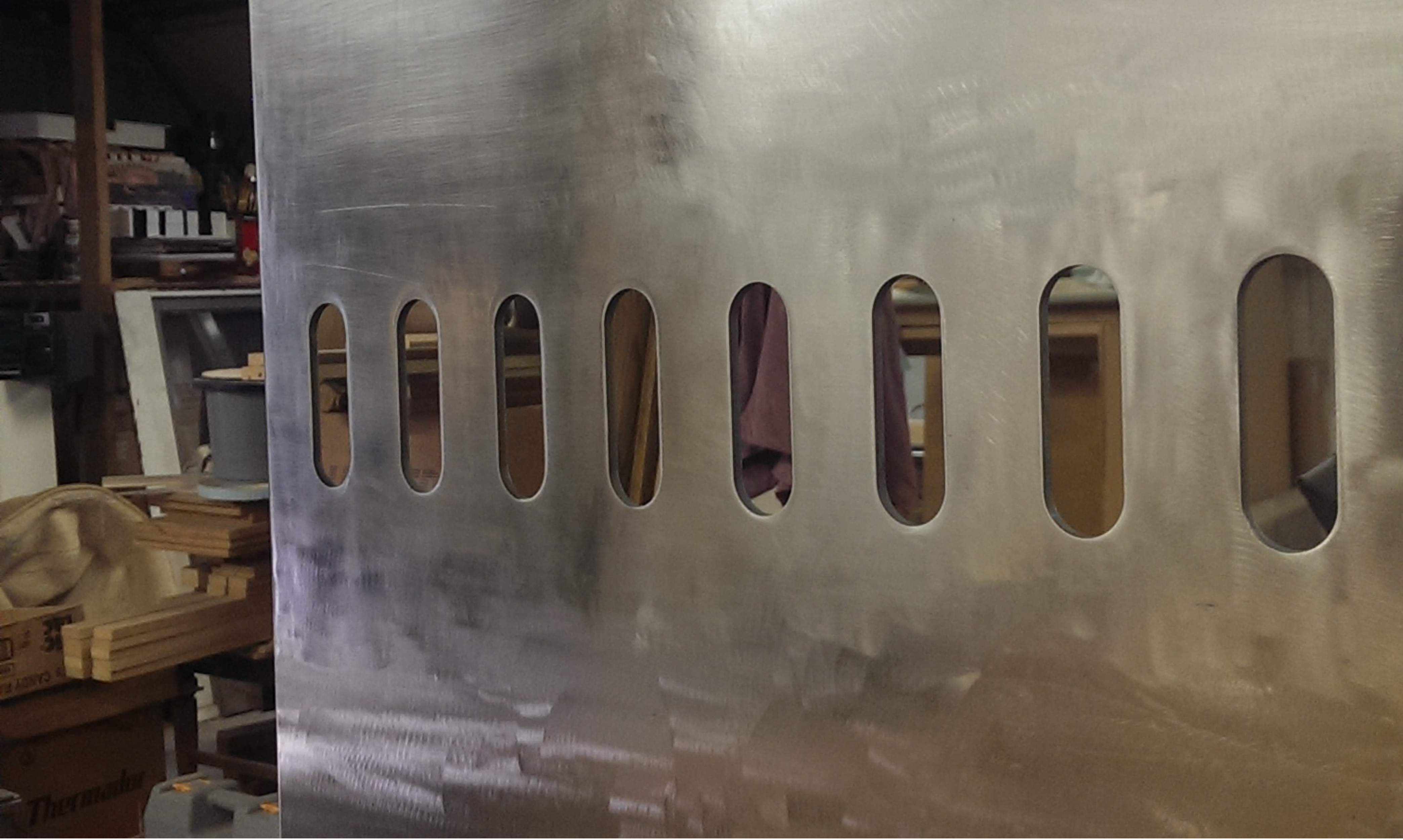 Bending
Bend feet in small increments to produce a relatively smooth curve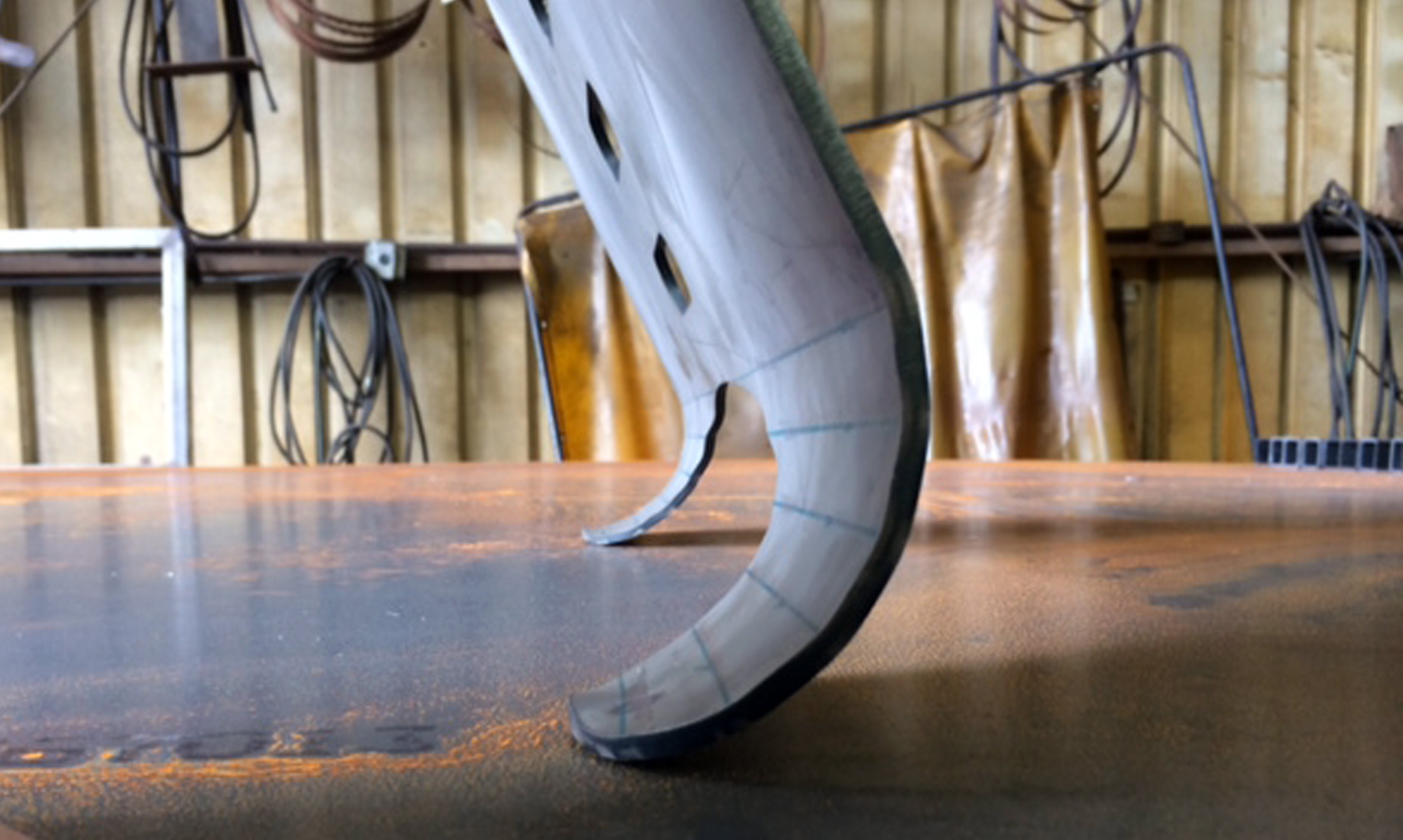 Welding
Weld side and support rails to panels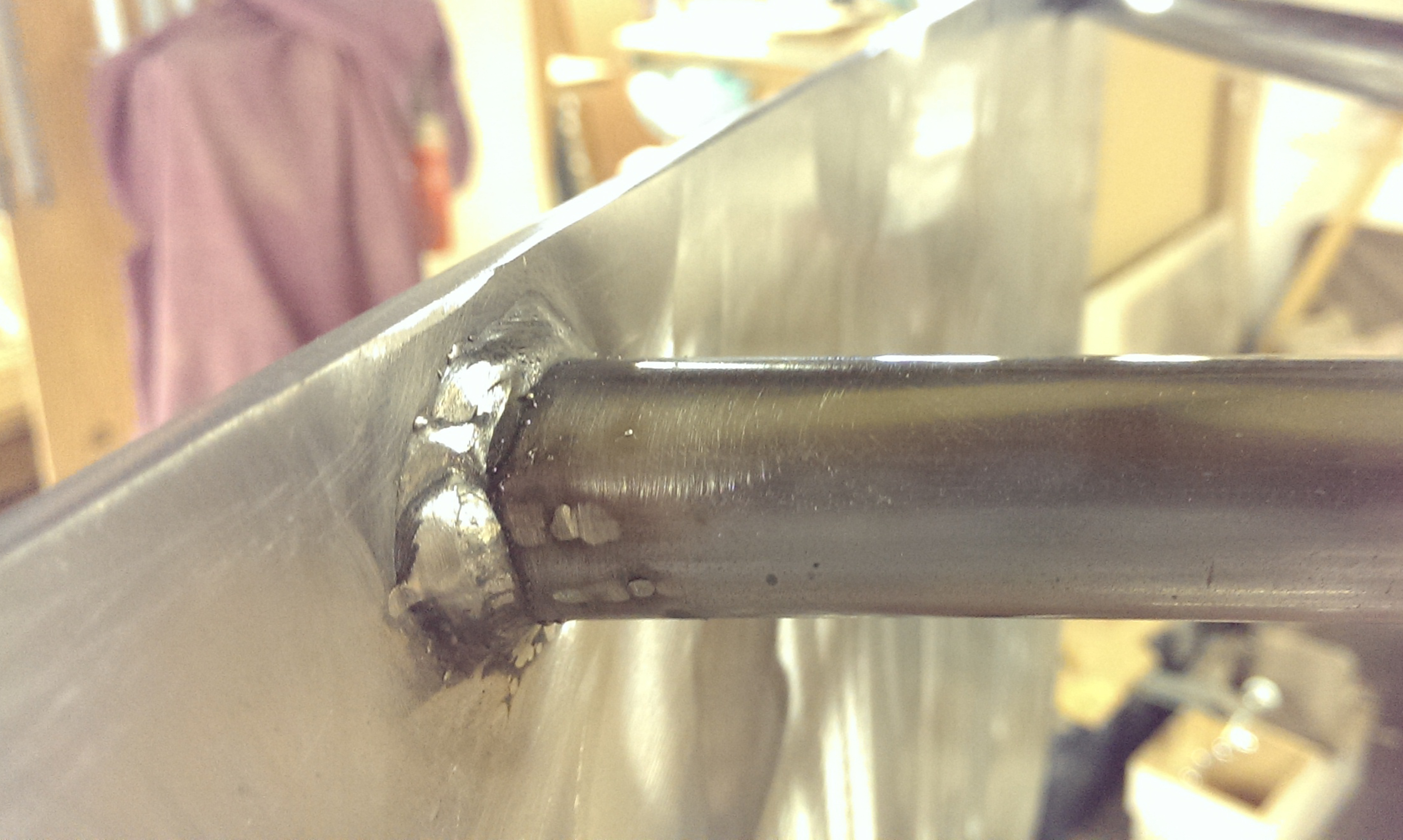 Finishing
Grind welds and rough metal
Sand end panels for brushed texture
Polish side rails to high shine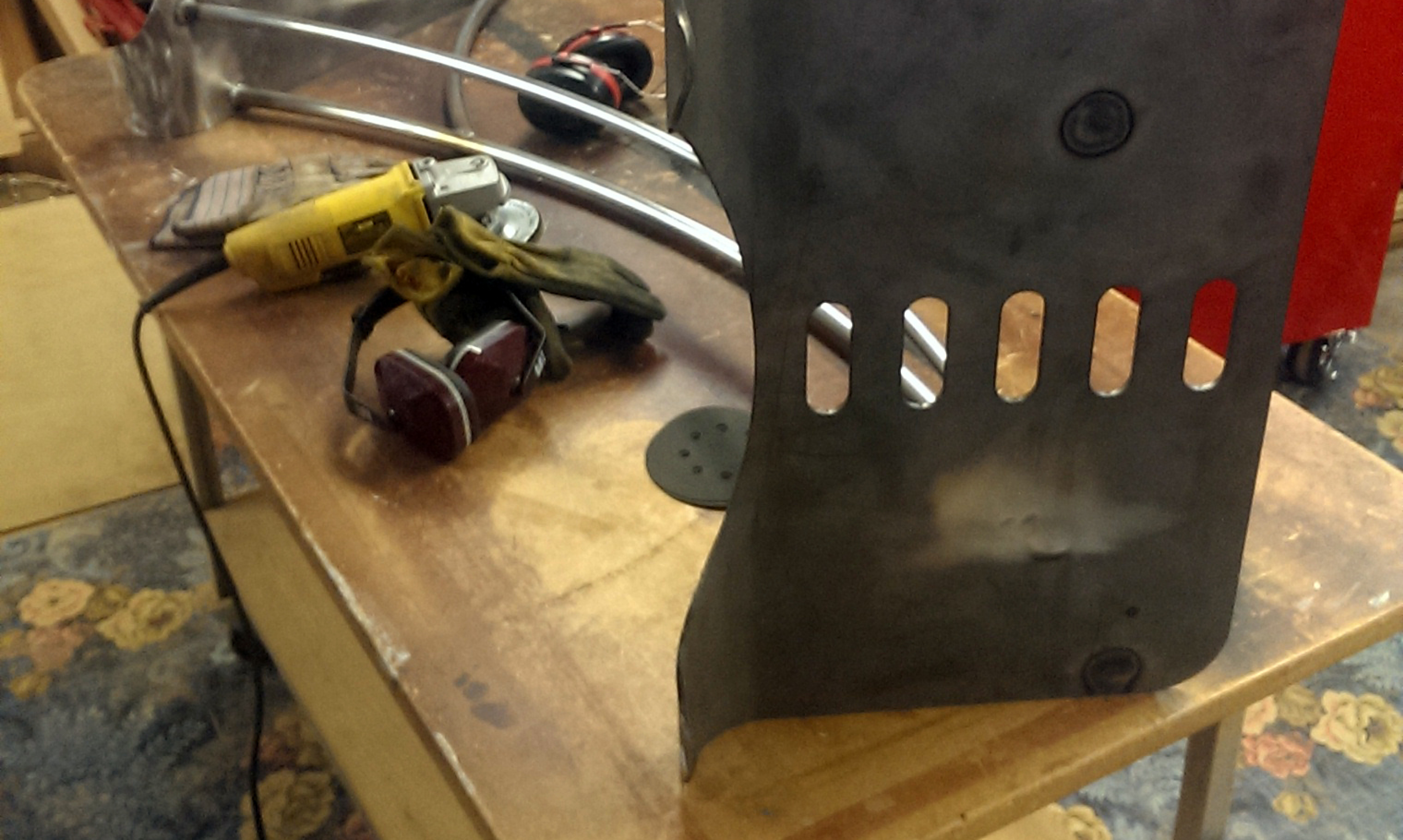 Foam
Cut to proper size and shape
Test fit in frame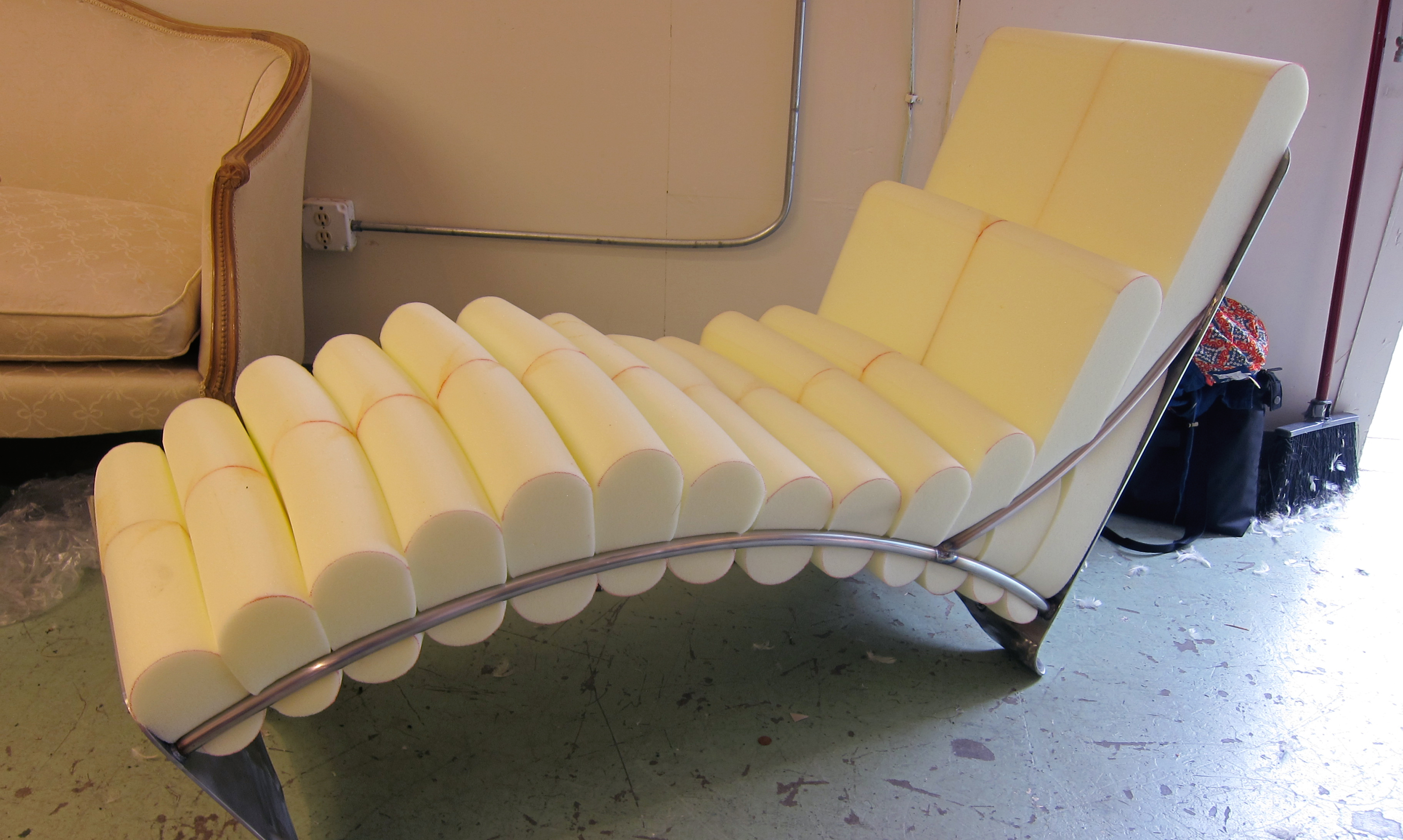 Upholstery
Make pattern for each cushion
Cut upholstery-grade 100% wool felt
Sew covers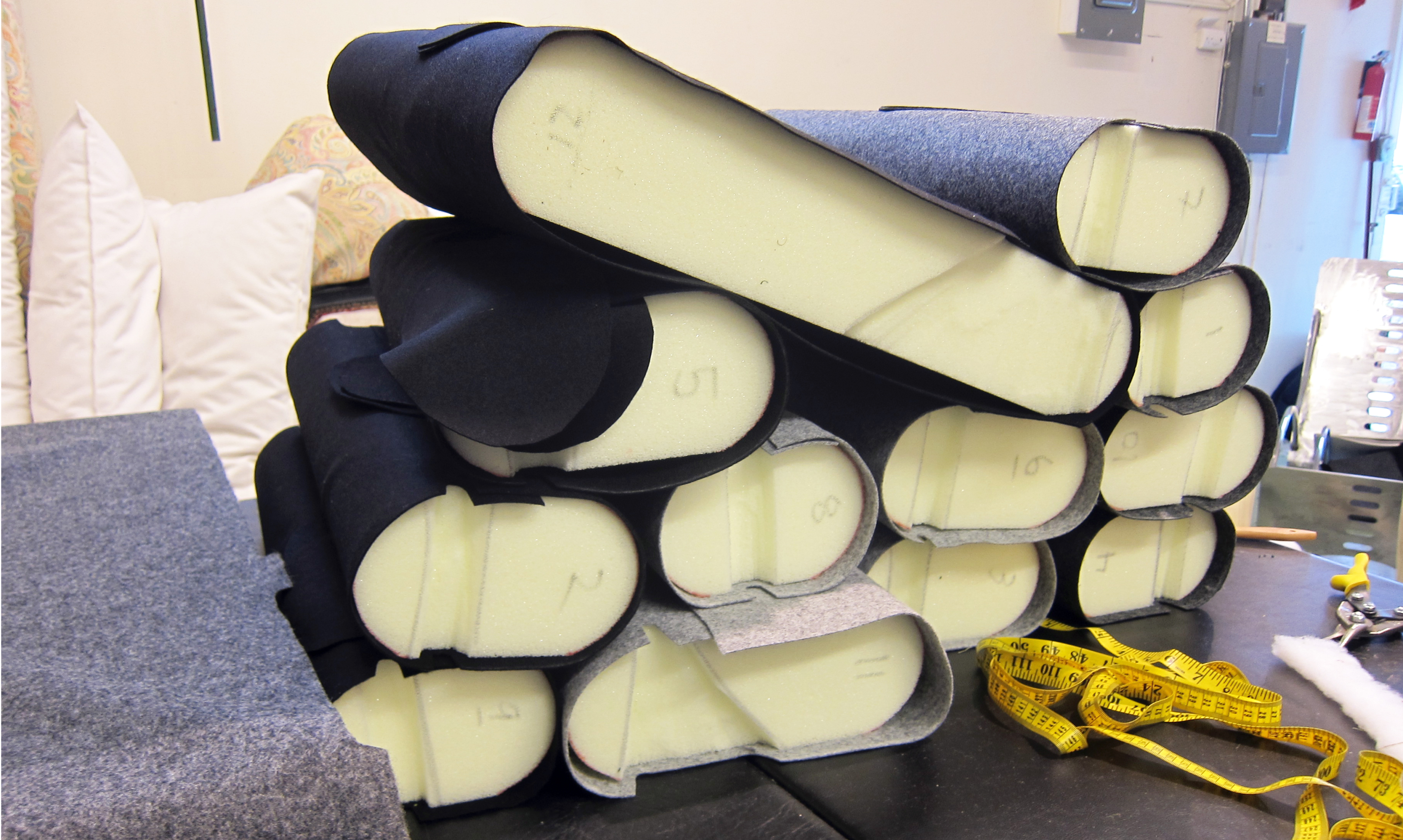 Thirteen chaise lounges from the WWU senior class were displayed at a one-night-only show hosted by Teague in downtown Seattle.